---
FuturePro is a team of experienced professionals passionate about providing the best in eCommerce fulfilment, mail, warehouse and distribution services.
FuturePro Logistics strives to behave ethically. To this end our values include:
Staff. Our people are central to everything we do. Our goal is to help them develop in a secure supportive team. We pay fair salaries that recognise their critically important contribution to a successful company.

Can do. We maintain a can do attitude in all of our endeavors, always understanding that our customers rely on us to deliver a quality product.

Green solutions. Working with our customers and suppliers we aim to find green solutions and eradicate waste wherever practical.

Paying suppliers on time. We build strong long-term relationships. We believe that paying suppliers on time is the right thing to do for healthy business relationships and the UK economy.

Sustainable business. We aim to achieve a financially strong and robust business to support our customers and their growth.
We are not perfect. When we do not meet our customer standards we will put in place solutions to improve and get it right.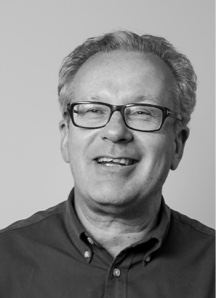 Mark Wallace
Managing Director
Managing Director and founder, Mark has a successful track record in the logistics industry in both senior operational, business sales and strategic development roles.
After 17 years of running large warehousing and transport operations for Brake Brothers, Sainsbury, and Panasonic, he moved into third-party logistics (3PL) working for KWE, Yusen Logistics and Europa Worldwide.
Mark has worked with a range of UK & International companies in sectors ranging from Healthcare, FMCG, Wine & eCommerce sectors. He has designed and implemented logistics solutions for many well-known businesses including Astra Zeneca, Baxter Healthcare, BIC, Mitsubishi, Humax Electronics & Naked Wines.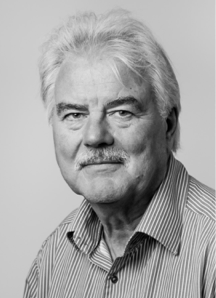 Stefan Maja
Operations Director
Operations are led by Stefan, whose keen eye for detail is essential to our customer service and business growth plans.
As an IT director he has had a successful career leading teams to design, run and re-engineer complex operations systems for a business with a turnover of over a billion dollars, stocking and distributing over 100,000 electronics components products from manufacturers across the globe.
Stefan is used to big challenges, including designing and implementing bespoke sales and warehouse management software. Grounded in practical experience Stefan, "Mr Detail" now leads the FuturePro operations and IT, passionate about building our business and working with customers to deliver great service day-in-day out.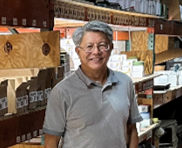 Gary Wang
Managing Director, FuturePro Logistics USA, LLC
Having been educated in the UK, Gary has lived in the United States for forty years as a US citizen and now resides in Ft. Lauderdale, Florida. Gary set up FuturePro Logistics in the USA as an extension of the UK business. The US business is designed to offer the same rates and logistics services as FPL in the UK.
Gary has a wealth of experience in supply chain and direct distribution into retail.
He has successfully supported a number of new and innovative businesses to reach traction in the US market. He can help companies navigate and set up new legal entities in the US, as well as provide logistics support for marketing and distribution solutions.
Contact : Gary Wang, Director
e. gary@futureprologistics.com
t. +1(561) 248-6189
Warehouse : FuturePro Logistics, USA, LLC
800 NW 65th Street, Suite B
Ft. Lauderdale, FL 33309 USA