---
FuturePro Logistics currently operate from three locations, Thatcham, Easter Park & Ash Park. Our new purpose built HQ office and warehouse is located at Thatcham Park.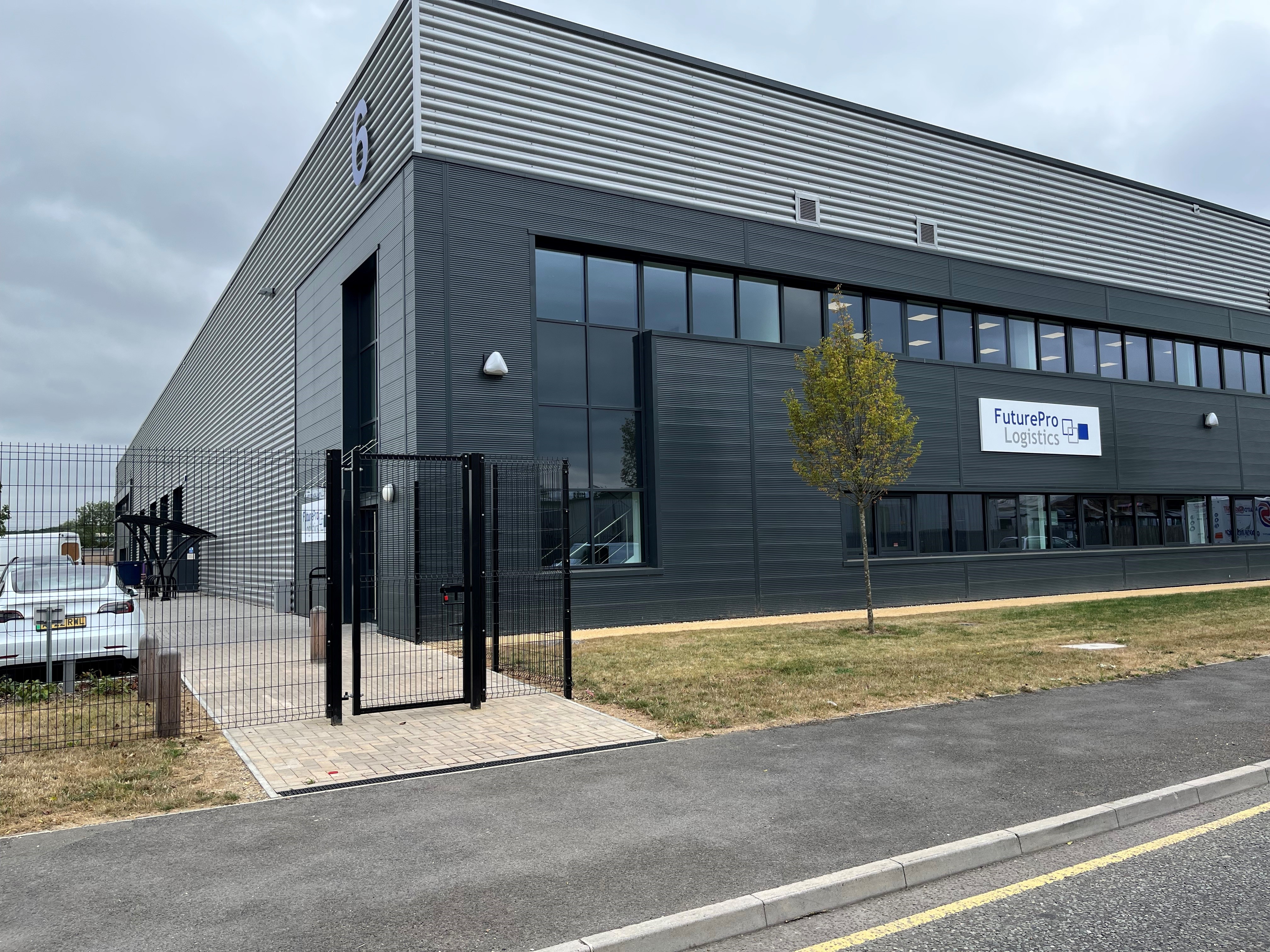 Easter Park Warehouse
FuturePro Logistics is based in three locations in the UK and one in Florida USA.
Thatcham Park is a 50,000 sq ft new purpose build state-of-the-art warehouse.
Thatcham Park (RG19 4ZA),
Easter Park is a well designed modern business park centrally positioned in the heart of the Thames Valley. We are located to the east of Aldermaston, within close proximity to the A340, which provides direct access to the A4 and the M4 motorway (junction 12) to the north and the A339 and M3 motorway (junction 6) to the south
It is a high quality development that has a focus on security including time-controlled security barriers, fenced perimeter, CCTV and number of plate recognition systems.
45 Easter Park (11,900 sq ft) was opened in 2018 following the purchase of the freehold.
Ash Park is an older premise located some 10 min from Easter Park. With over 15,000 sq ft of open warehouse space. Perfect for oversize products and large scale project work.
Ft Lauderdale Florida USA.
International expansion to the key market. Warehouse address: FuturePro Logistics, USA, LLC. 800 NW 65th Street, Suite B. Ft. Lauderdale, FL 33309-2006 USA

High specification warehouse includes:
Alarms linked to 24/7 central station and Police
Digital access control
CCTV/Fire Alarm System
Warehouse heating and cooling
New high bay racking
Dedicated parking and loading areas
Up to 8m eaves rising to 10m at apex
Fibre broadband installed
VOIP Phone system
Mezzanine floors
Chilled Storage
Get a quote
We would like to hear from you. At FuturePro we welcome client visits and learning about your requirements. Fill out the form and we'll be in touch.
Get a quote