---
We have many years of e-commerce and trade order fulfilment experience. Our range of services meet the demands of ecommerce and multichannel selling.
Warehousing * Pick & Packing * Delivery & Order Fulfilment * Distribution & Mail Services * Road Transport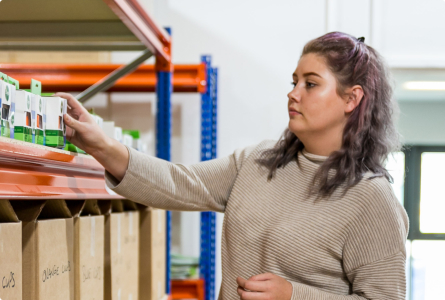 Our services include:
Warehousing your product
Packaging solutions that are designed to keep your product safe and delight your customer when they open the box
The latest possible cut-off times
Optimised shipping, using a range of mail, parcel and pallet transport options.
IT reporting and links customised to customer needs.
With many years of eCommerce logistics experience, we work with our customers to provide the right solution for your business, designing specific solutions to ensure a high-quality service for your customers.
We are proud to be a growing business, able to listen to our customers and understand their needs.
You only pay for what you use. Our fees are reasonable with payment terms designed to help your business succeed.
Our business is well funded with ambitious plans for future growth. To support your business expansion, we are able to add warehousing space when necessary.
5 Start Trustpilot Review
We moved our logistics handling to FuturePro at the end of last year. It may seem melodramatic to say that it has fundamentally changed our working lives, but it is nonetheless true. They are, without exception, really nice people to deal with, always helpful, quick to resolve problems and best of all, excellent communicators. When coupled with a stock handling system which is easy to use and meets all our practical requirements, we couldn't be happier with our decision to move.
Emma Coffee / Hospitality Wholesaler
Get in contact and see how we can help you with your logistics needs
Contact us today, click the link below or call us on
UK 0118 304 1700 contact@futureprologistics.com USA gary@futureprologistics.com
Contact us today